Embracing the feminine way is healing the sister wound by reclaiming the wild woman within ourselves and within other women.
This is how we heal the sister wound and reclaim the feminine way.
The wild woman is about confronting the dark feminine. We cannot fully rise in the feminine consciousness if we haven't fully embraced and stepped into our feminine power through confronting and accepting the dark feminine.
The dark feminine are all the parts of ourselves we may fear the most or ma have suppressed to fit in. Because this wild woman is fierce, she knows the truth, she sets boundaries, she knows how to hold herself in all her vulnerabilities, she is messy and she knows she doesn't have to be led by logic. When she isn't led by logic she trusts her intuition and her inner guidance.
So…when we know how to fully drop into our wild woman, we heal the parts of ourselves, the little girl who always desired to be seen and heard. And we also heal in the sacred spaces of other women, in women's circles. Because here is where we realise that we are not alone.
Reclaiming the wild woman sisterhood means we stop with the judging, competition, we stop outcasting and shaming. And we really look into the reasons why we have been pinned against one another which is really caused by control and perfectionism. And when we do this we can step into spaces with maturity and let down our guards and weave our hearts back together. We women need one another more than we may know.
Sisterhood is where we heal.
Sacred sisterhood is our medicine.
It is where we thrive.
This is because the essence of sisterhood is rooted in love. And when we feel this love from other women we feel safe, we feel seen, we feel heard and we can finally let ourselves cry and feel the emotions. When we feel our emotions without trying to work out what they are, we create space for healing. We create space to rise forth. And when we do this together, the force is even more powerful than we know.
You can start your journey of reclaiming your feminine by joining the
7 day FREE Erotic Feminine Embodiment Program.
Reclaim your wild woman right here, your journey begins here.
Empowered women, empower other women.
I'm sure that you have heard that saying many times, women empower women. But what does that actually mean? And why do we continue to feel this great divide between women that creates tension between one another.
We are each other's greatest ally when we choose to be. We have to dismantle the complexities that fuel judgment, rejection, and any underlying sense of distrust.
We have felt the shame by other women and we all have shamed another woman, even if it is in the smallest way. And if you feel you don't judge other women, I am sure there are certain women who trigger you. And I am not saying this to judge, this is what has made us human but we can choose another way.
We can choose to rise in our feminine energy and feel empowered by acknowledging what it is that triggers us about another woman. This is how we can explore the dark feminine aspects of ourselves.
So you can ask yourself.. .
Why does this woman trigger you?
What type of woman triggers you?
What qualities do they emanate? What gets under your skin, regarding the way they hold themselves with others? Maybe it is in the way they show their body, how they dress, dance, move, and communicate?
Does this woman present her sexuality, her sexual expression, their femininity in a wat that irritates you?
These are some of the things we explore inside
Feminine Remembrance : Come Home To Yourself also.
When we get real and truthful about these triggers then this is when we women really reclaim their feminine power as a whole.
Reclaim the wild woman
Reclaiming the wild woman sisterhood is awakening to the wounds that cause us to trigger one another. And then realizing that it is these wounds within us, wounds where the little girl inside of us may not have received the love, attention and adoration that we deserve. And then this may have led us into taking on ways that don't serve our feminine expression like perfectionism and comparing. Our wild woman is in hiding. And when she is in hiding we haven't fully reclaimed all the parts of our expression. And then this is what causes us to compete and compare ourselves to other women.
When we abuse our power, betray one another, get triggered by one another, judge one another, resent or mistrust one another we are perpetuating the cycle. We continue to feed into the paradigm that has turned ourselves against one another. And we have missed out on the healing power of sisterhood.
We have missed out on the idea that we actually heal and thrive when we are together.
Sisterhood spaces are powerful.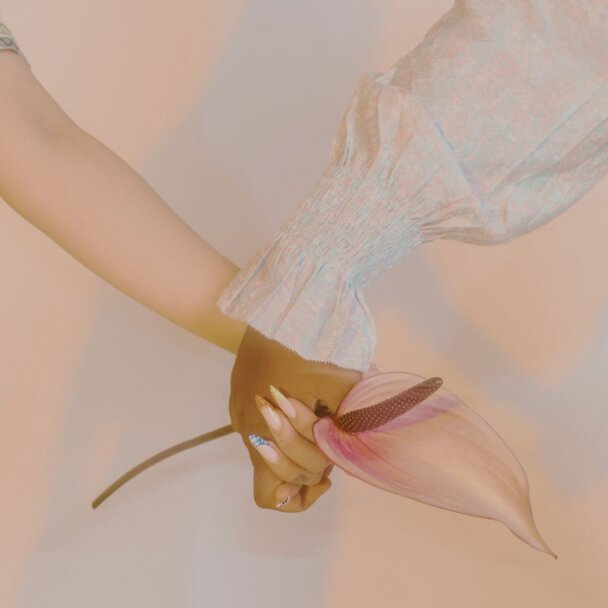 They are medicine to our soul.
And when we are seen, loved, heard and fully supported in our messiness, in our unknown, in our imperfections… Guess what happens….
We rise
We feel powerful
We feel safe to be vulnerable
We HEAL
We embrace the feminine way which feels like home in the body.
In order to reclaim and remember yourself, we reclaim the feminine and in this we reclaim our sisters as well.
All my love to you.
Watch this video on "Healing the sister wound and start moving from pain into power."